Postdoctoral Fellows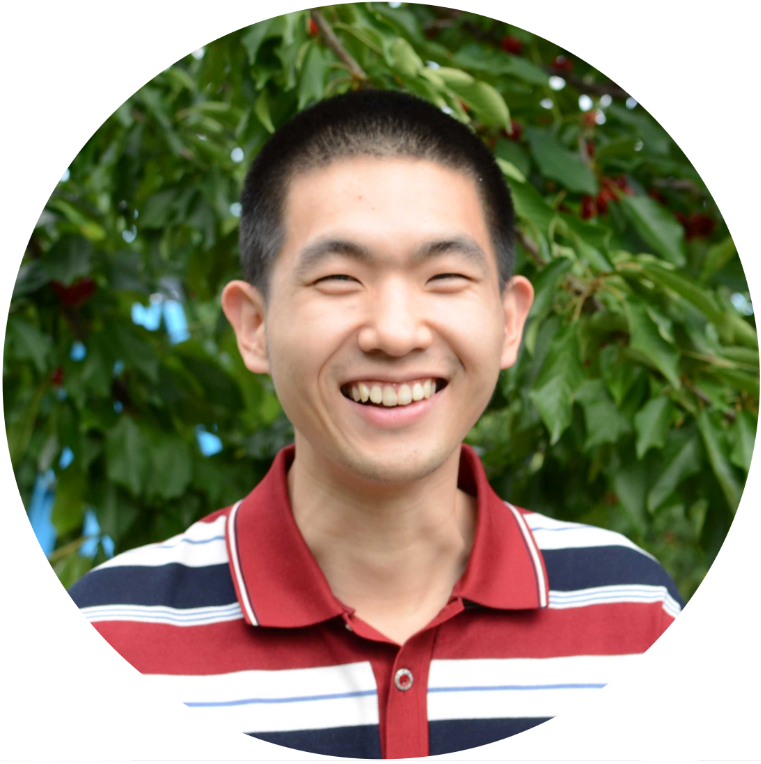 Shang Jia, PhD
Shang obtained his B.S. in Chemistry at Peking University and earned his Ph.D. degree at University of California, Berkeley, under the direction of Prof. Christopher Chang. When outside the lab, he spends his free time either exploring areas around the large city of LA, or at home playing with computer and networking stuff.

jiash416 [at] g [dot] ucla [dot] edu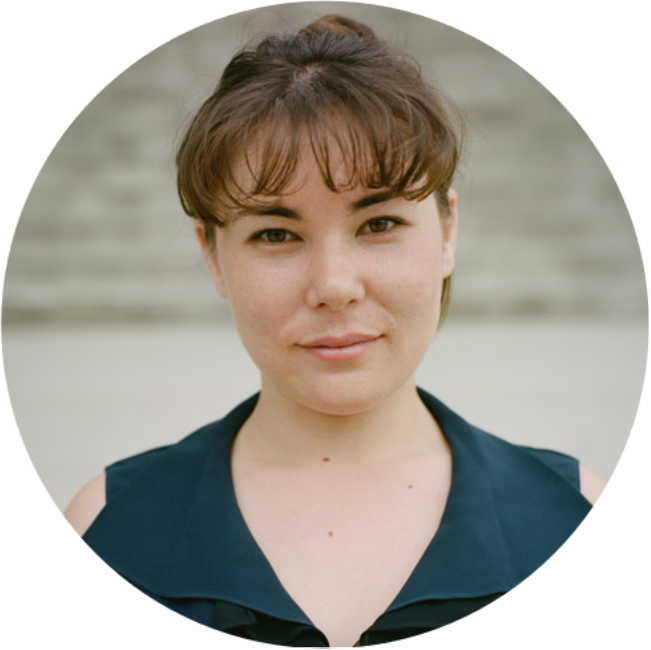 Heidi van de Wouw, PhD
Dr. Heidi L. van de Wouw double majored in Chemistry and Environmental Studies and Planning at Sonoma State University. Continuing onto doctoral studies at Johns Hopkins University with Prof. Rebekka S. Klausen, Heidi developed an air-stable organoborane monomer enabling precise incorporation of polar functionality into styrenic polymers. In the Sletten Group Heidi is developing fluorous materials for new nanotherapeutic technologies. Heidi's hobbies include film photography and gardening.

hvandewouw [at] g [dot] ucla [dot] edu
Fifth Year Graduate Students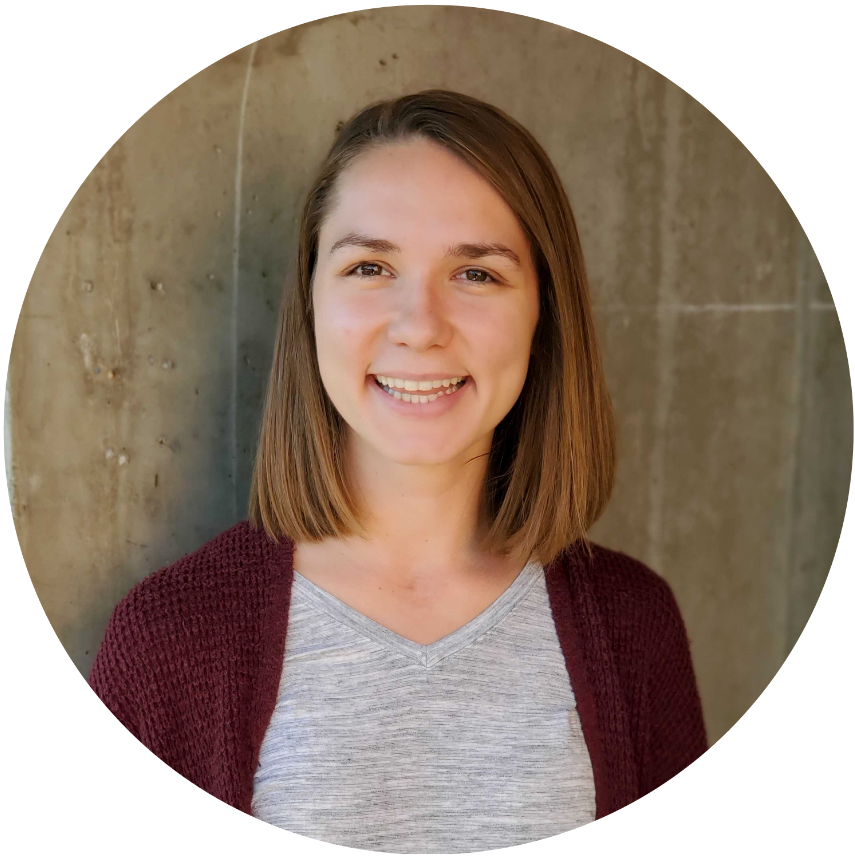 Rachael Day
Rachael graduated from Dordt College with a B.S. in Chemistry in 2016. In her free time, she enjoys bike rides, hiking and trying to be artistic.

rachaelday [at] ucla [dot] edu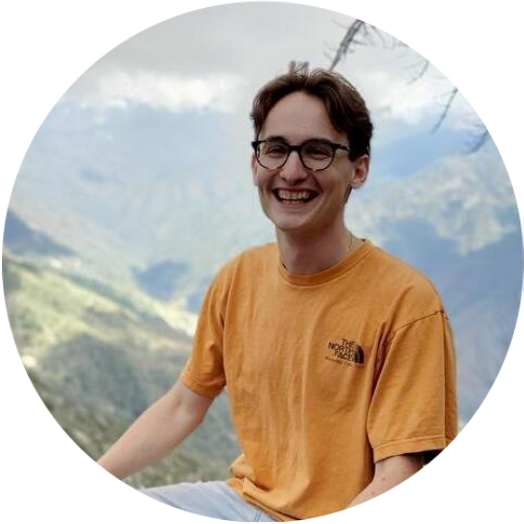 Dan Estabrook
Dan graduated from University of Massachusetts Amherst with a B.S. in Chemistry in 2016. Being from New Hampshire, he enjoys skiing, hiking and music.

destabrook [at] ucla [dot] edu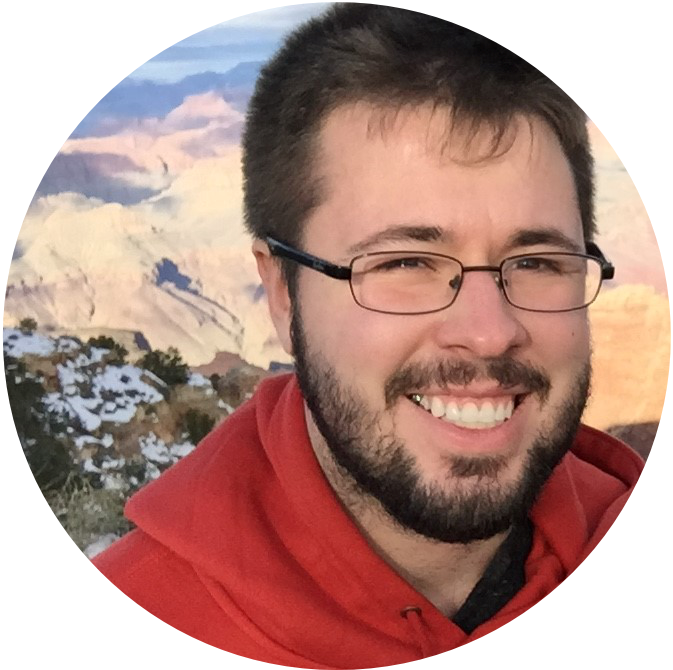 Joe Jaye
Joe received his B.S. in Chemistry at the University of Saint Thomas in Saint Paul, Minnesota. When not in the lab, he enjoys canoeing, camping, exploring California, and going to the beach.

jaye4028 [at] ucla [dot] edu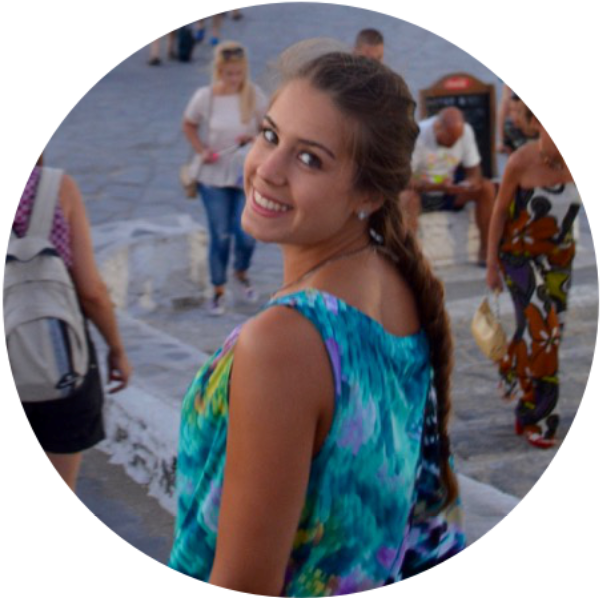 Anna Kataki-Anastasakou
Anna received her MSci degree from University College London (UCL) in 2016. Originally from Greece, she enjoys spending her free time at the beach swimming, surfing or reading.

akataki14 [at] g [dot] ucla [dot] edu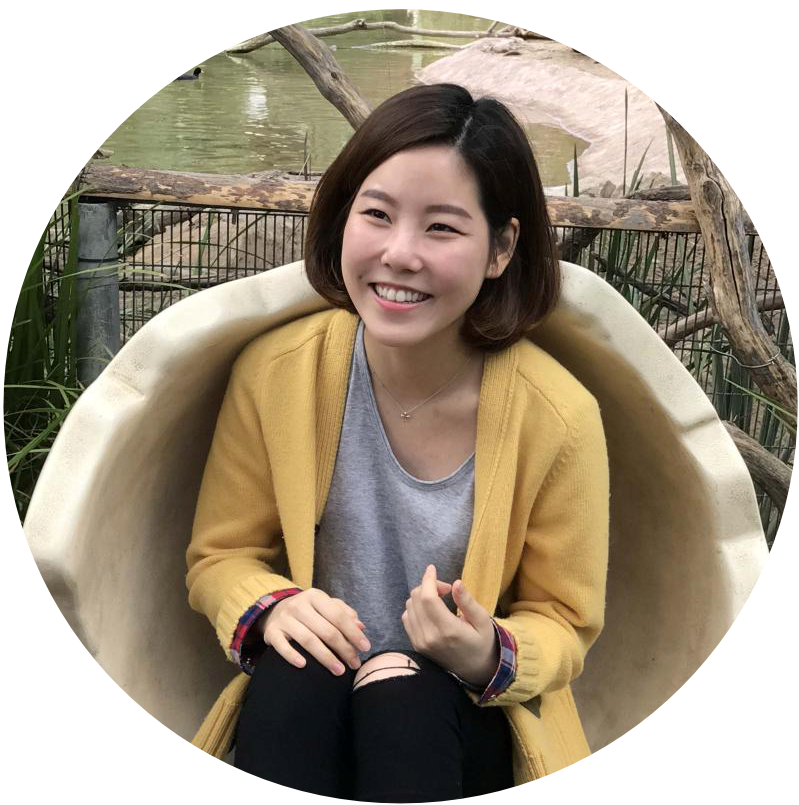 Ga Young (Gina) Lee
Gina graduated from UC Irvine with B.S. in Chemistry and Pharmaceutical Sciences. In her free time, Gina enjoys music and exploring restaurants/dessert shops. Gina is a joint student between the Sletten and Houk groups.

gylee [at] chem [dot] ucla [dot] edu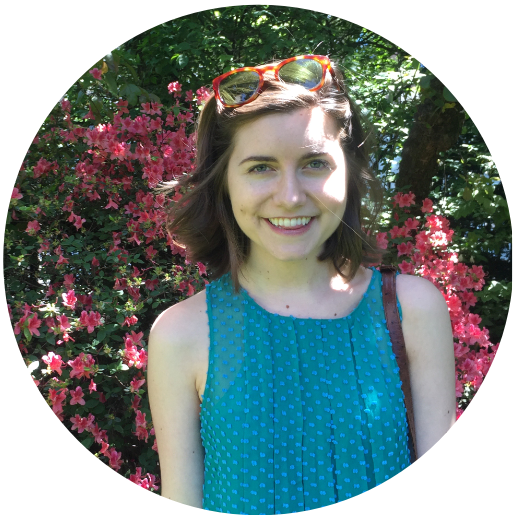 Margeaux Miller
Margeaux graduated from Barnard College in New York City with a B.A. in Chemistry in 2016. Originally from Arizona, she enjoys yoga, reading, and eating chocolate.

margeaux [at] chem [dot] ucla [dot] edu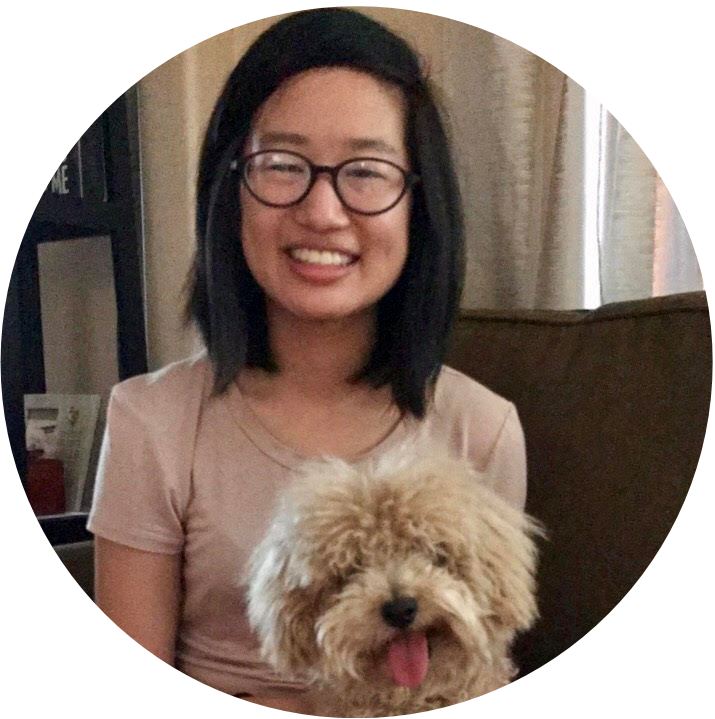 Monica Pengshung
Monica graduated with her B.S. from the University of Portland in 2016. She was born and raised in Portland, Oregon and in her free time enjoys music, going out to eat, movies and TV shows.

mpengshung [at] ucla [dot] edu
Fourth Year Graduate Students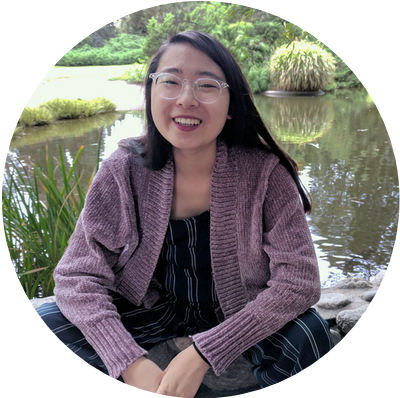 Irene Lim
Irene graduated with her B.A. in Chemistry from Williams College in 2016. A born and raised Southern gal, she loves to read books about the chemistry of food and using the kitchen as a laboratory.

lim [dot] irene [dot] 16 [at] gmail [dot] com
Third Year Graduate Students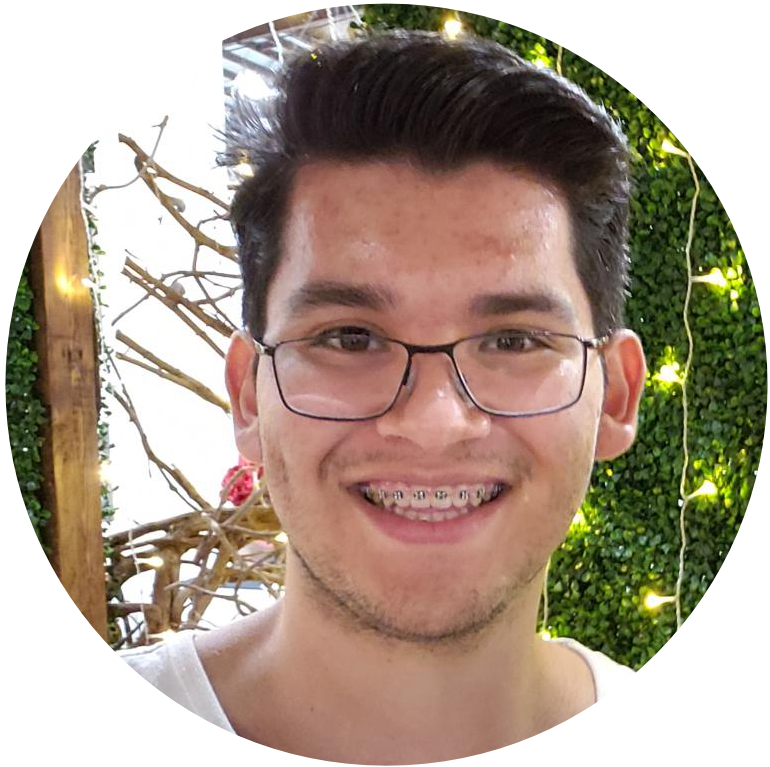 Cesar Garcia
Cesar graduated from San Diego State with a B.S. in Chemistry. Originally from Mexico, Cesar loves rock climbing, video games, sports, and playing guitar with his mariachi band.

cegarturo95 [at] gmail [dot] com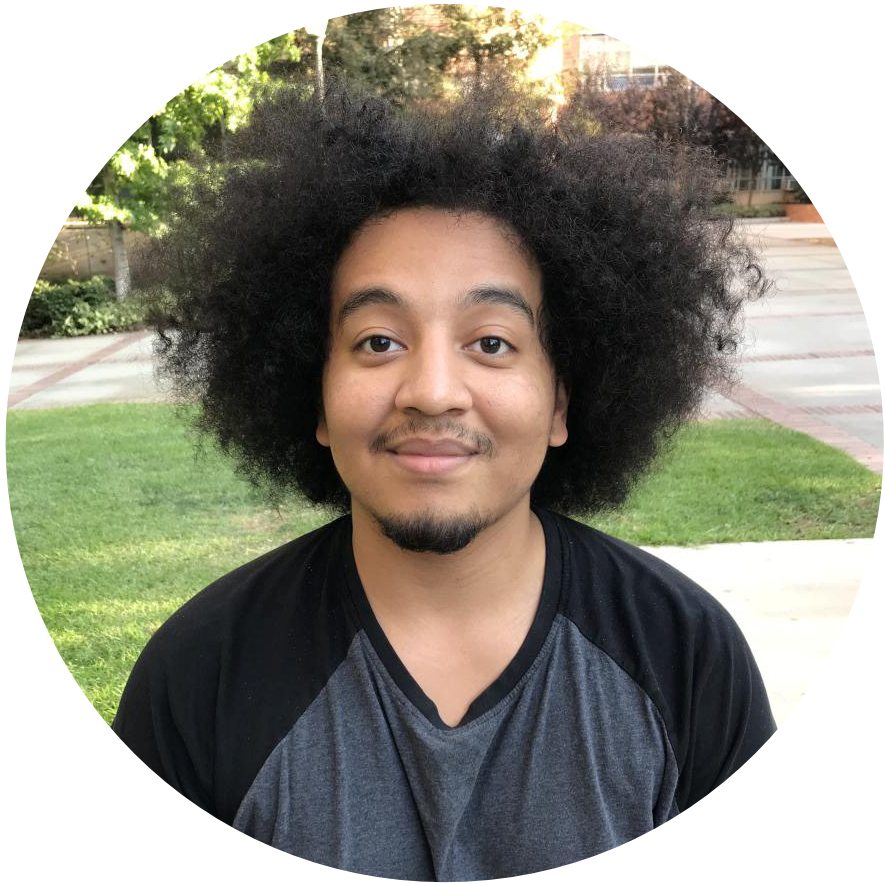 Anthony Spearman
Anthony graduated from Southern Methodist University with a B.A. in Chemistry in 2018. Originally from the city of Chicago, Anthony enjoys listening to music, watching TV, and looking at clouds.

anthony [dot] l [dot] spearman [at] gmail [dot] com
Second Year Graduate Students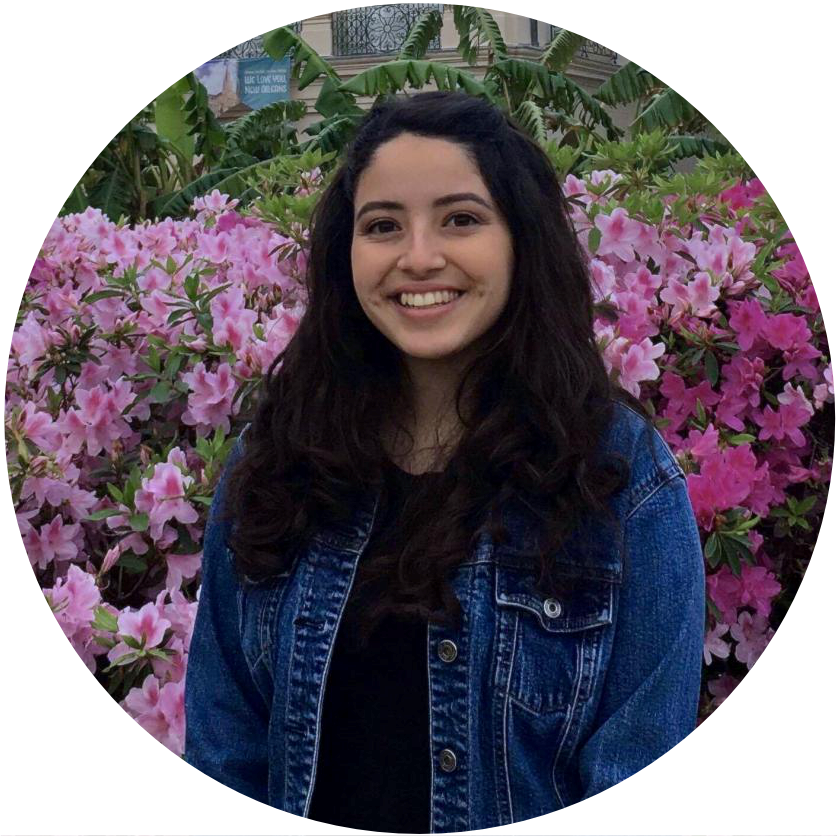 Erika Aguiluz Ramirez
Born in El Salvador and raised in southeast Los Angeles, Erika received her B.A. in chemistry from Macalester College in Saint Paul, Minnesota. In her free time she enjoys watching movies, hiking, and spending time with her five-year old niece.

eaguiluz [at] g [dot] ucla [dot] edu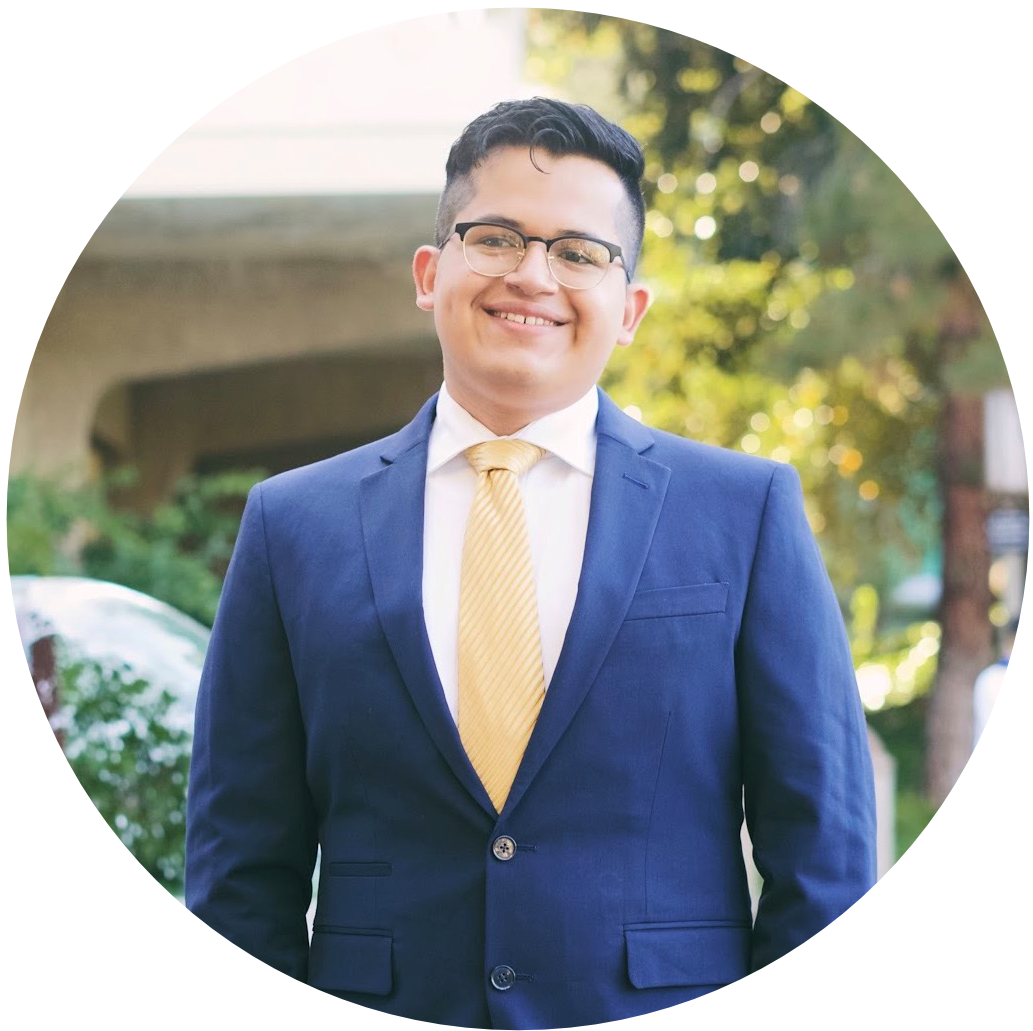 Joseph Garcia
A life-long Californian, Joseph received his B.S. in chemistry at the University of California Irvine. In his free time, he enjoys making music, playing video games, going to shows, and exploring the L.A. area.

josephg1 [at] g [dot] ucla [dot] edu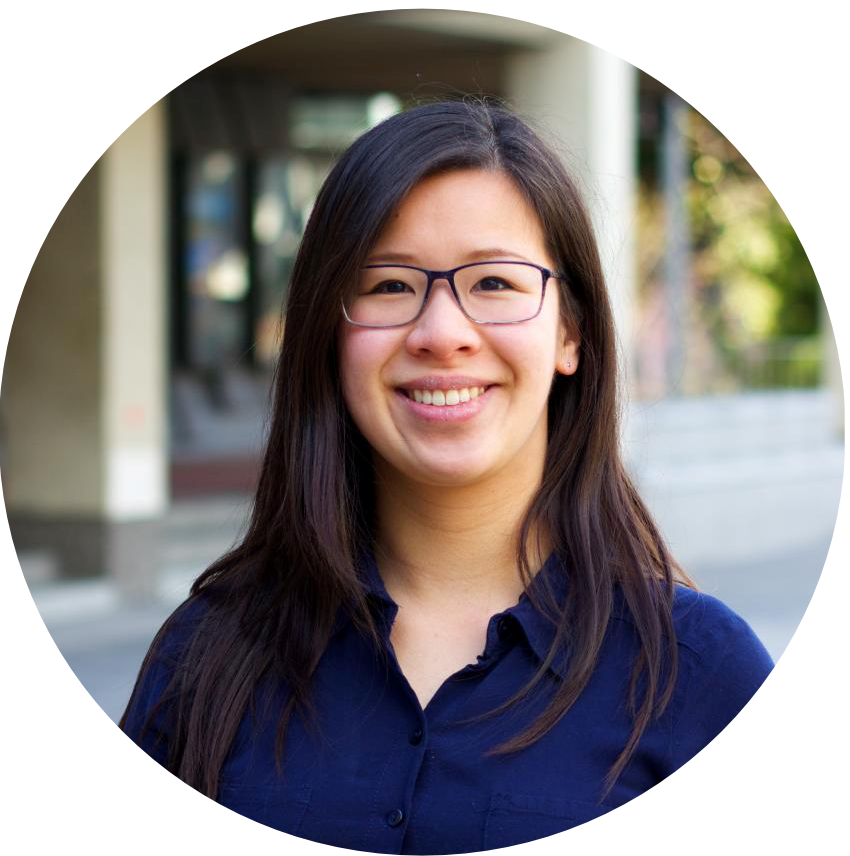 Kelly Wong
Kelly earned her B.A. in Biochemistry and Molecular Biology from the University of California, Berkeley. Originally from the Bay Area, she enjoys baking tasty treats and playing jazz flute and trombone.

kellycwong [at] chem [dot] ucla [dot] edu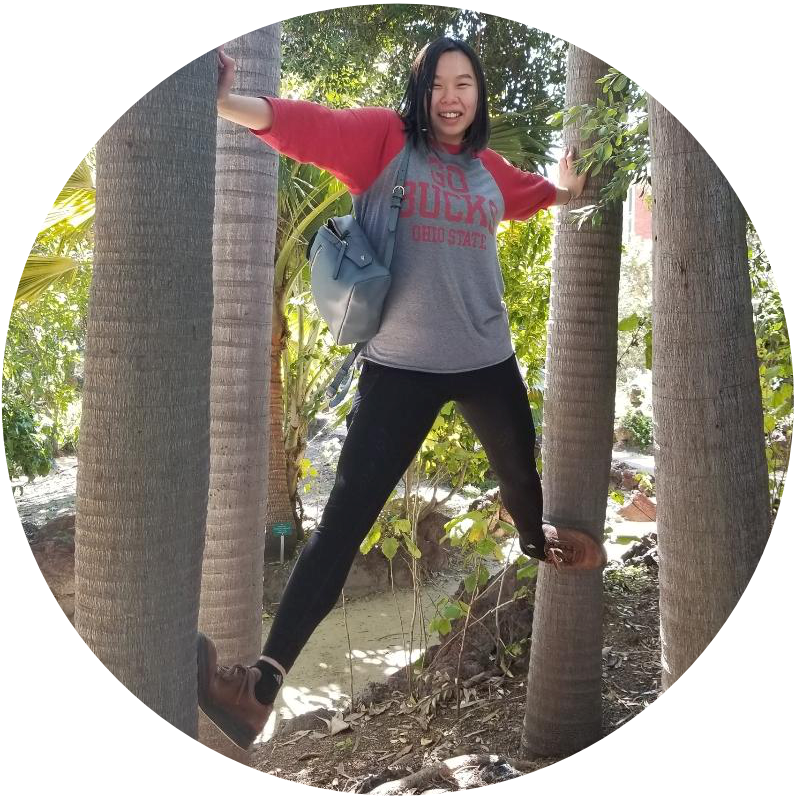 Jessica Zeng
Born and raised in Ohio, Jessica obtained her B.S. in biochemistry in 2019. Outside of the lab, she enjoys hiking and collecting insects.

jgzeng [at] chem [dot] ucla [dot] edu
First Year Graduate Students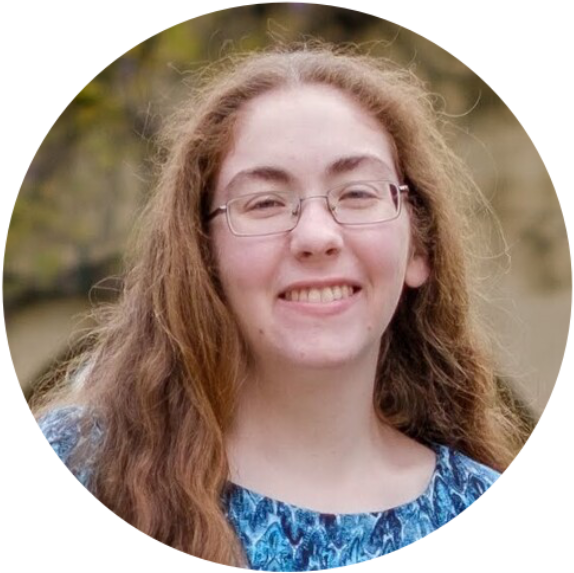 Rita Aksenfeld
Rita graduated with a B.S. in Chemistry and Minor in Biology from Caltech in 2020. Outside of lab, she enjoys hiking, STEM outreach, and watching and reading science fiction.

aksenfeldrita [at] g [dot] ucla [dot] edu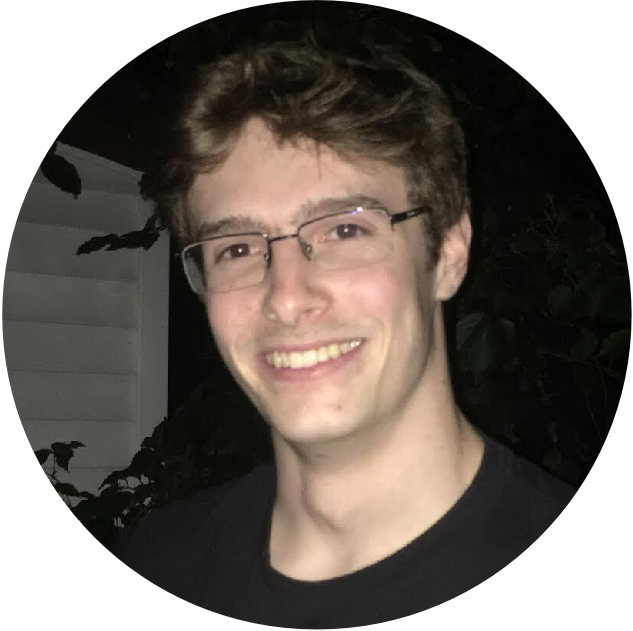 Colin Bertz
Colin earned a B.S. in Biological Science, with a specialization in Evolutionary Biology, from University of Wisconsin, Madison. A Wisconsin native, Colin enjoys dinosaurs, socks, and weightlifting.

bertzcolin [at] g [dot] ucla [dot] edu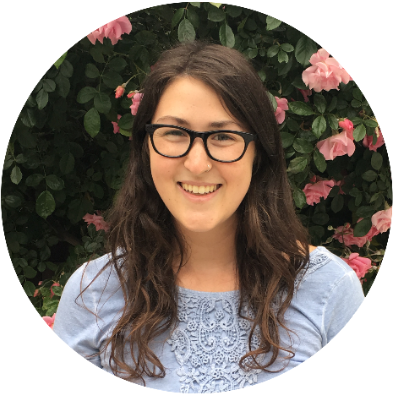 Caitlyn Fick
Caitlyn graduated from Scripps College with a B.A. in chemistry and a minor in English in 2019. Before starting her PhD, she worked at LANL as a post-bac in Los Alamos, NM. She hails from Hood River, OR where she loves to hike, run, and be outside with her friends and family.

caitlyn [dot] fick [at] chem [dot] ucla [dot] edu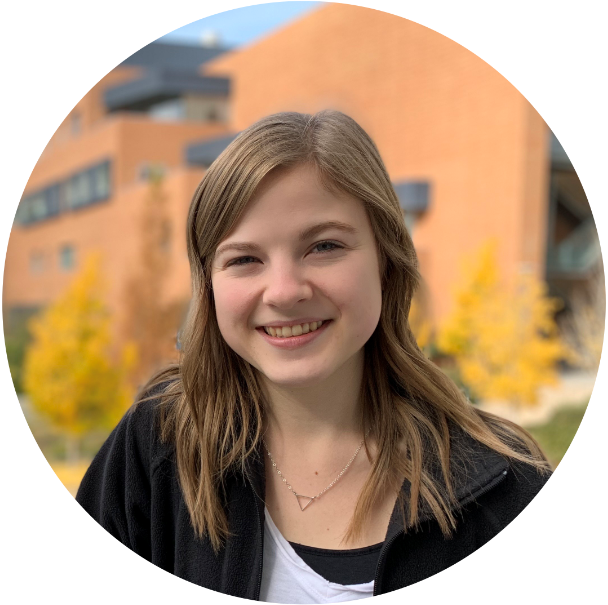 Kaitlin Hartung
Kaitlin earned her B.S. in Biological Sciences, with a concentration in molecular and cellular biology, from Cal Poly San Luis Obispo. Outside of lab, she enjoys drinking coffee, hiking, and visiting her parents (and their many cats) in her hometown of Tulelake, California.

kaitlinhartung [at] chem [dot] ucla [dot] edu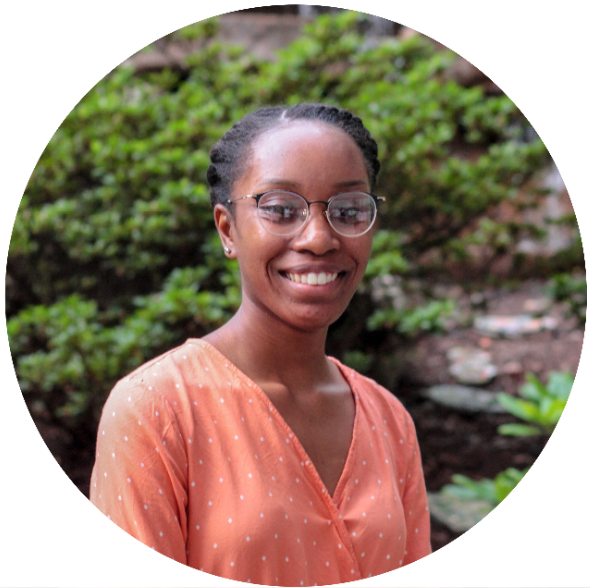 Quintashia Wilson
Quintashia graduated with a B.A. in Biochemistry and Molecular Biology from Boston University in 2020. In her spare time she enjoys biking, running and creating delicious vegetarian meals.

qwilson [at] g [dot] ucla [dot] edu
Rotation Students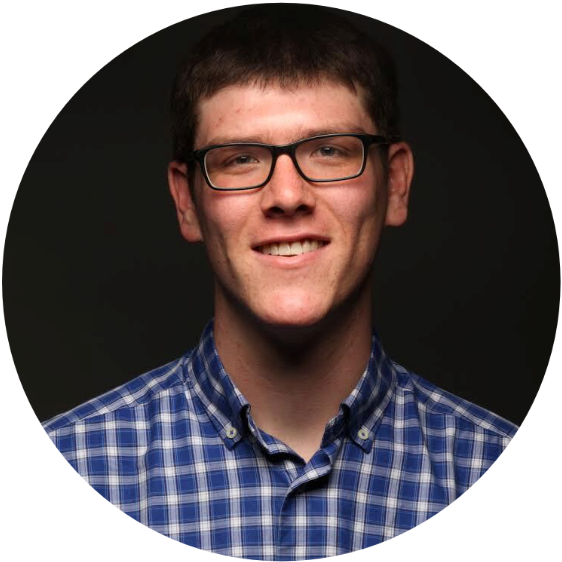 Aaron Levy
Aaron graduated with his B.S. in Chemistry from UC San Diego. Outside of school he enjoys camping, hiking, and cooking.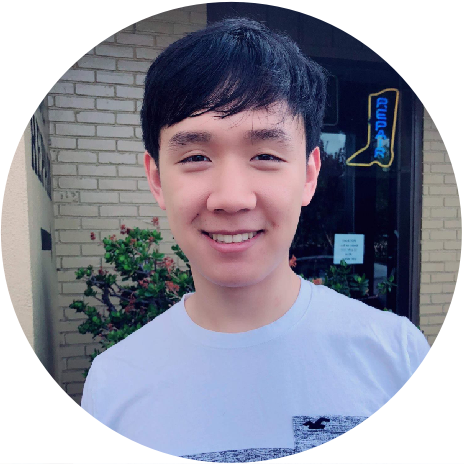 Eric Lin
Eric graduated from Stanford University with a B.S. in Chemistry with Biology concentration. In his free time, he enjoys exploring new restaurants, eating sweets, going to the gym, and making music.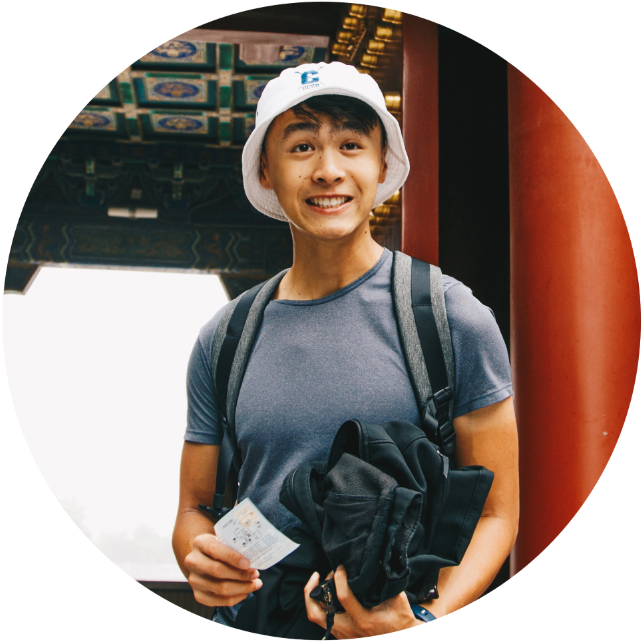 Eric Pang
Eric graduated with a B.S. in Biochemistry and Molecular Biology from UCSB in 2019. In his free time, he enjoys road cycling, traveling, and eating great food.
Garett Ruesch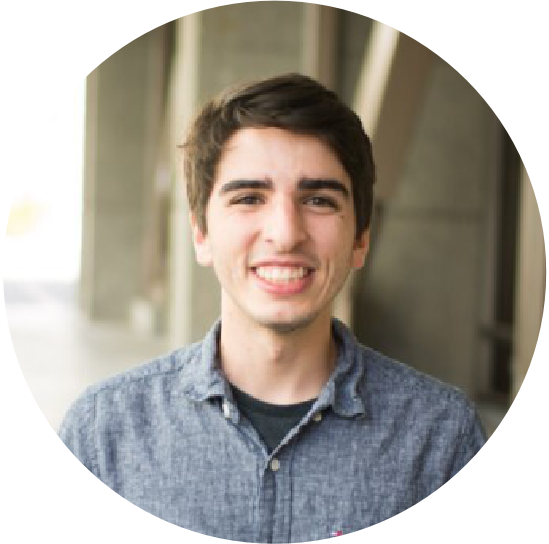 Niko Vlahakis
Niko graduated from UC Berkeley in 2020 with a B.S. in Chemistry. He is originally from Los Angeles, and in his spare time he enjoys making coffee, playing music, and reading sci-fi and fantasy novels.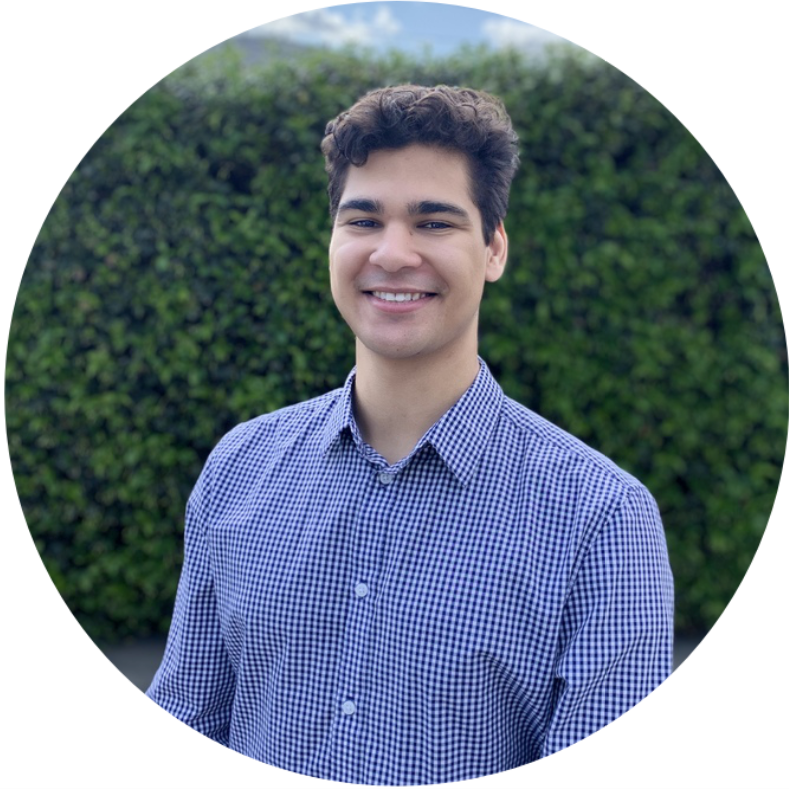 Gilbert Walker
Gilbert received his BS in Chemistry at California State University, Los Angeles in 2020. He was born and raised in Hollywood, and on his free time he enjoys playing basketball, video games, and watching anime.
Undergraduate Researchers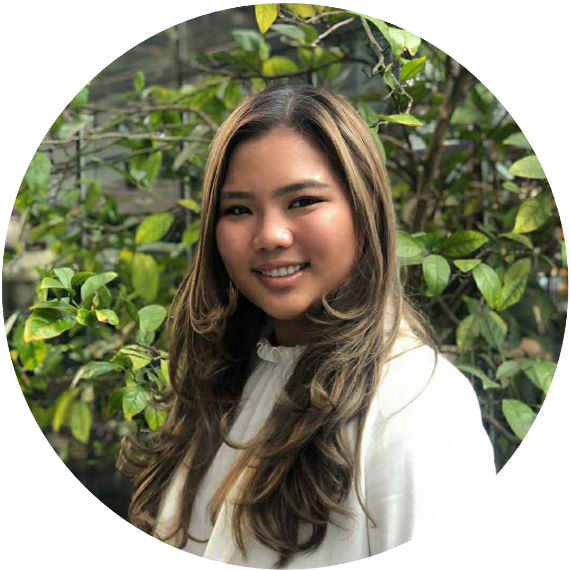 Gisella Austine
Gisella is a Biochemistry major working with Heidi who loves learning about healthcare and pharmaceuticals. On most days, you will find her brewing coffee, adding to her plant collection and exploring LA.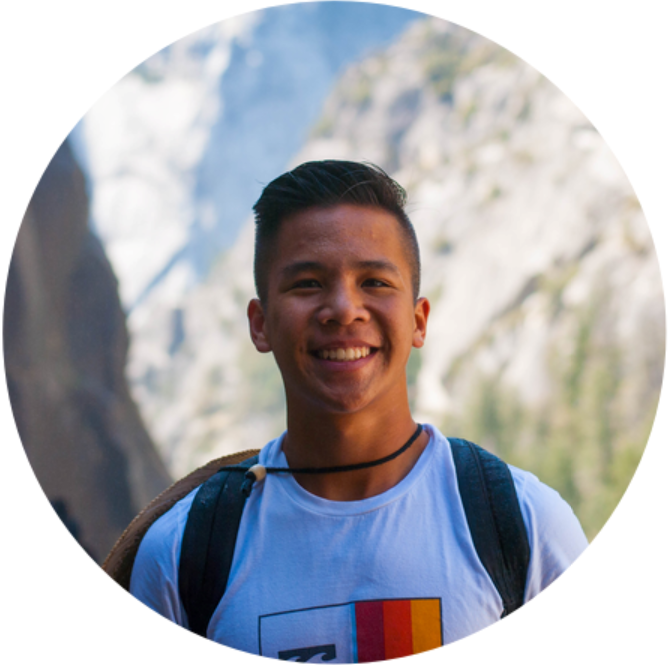 Kyle Bui
Kyle is a 3rd year Chemistry major working with Monica Pengshung. Native to Orange County, CA, Kyle enjoys playing soccer, going to the beach, watching movies, and taking photography outside of the lab.
Alumni
Maly Cosco, PhD – graduate student, now postdoctoral fellow at Stanford
John Chapman – undergraduate researcher, now at Caltech pursuing a PhD
Olivia Leland – undergraduate researcher, now at Brandeis University pursuing a PhD
Junho Kwon – undergraduate researcher, now at University of Texas pursuing an MD/MPH
Carolyn Wu – undergraduate researcher, now at UCLA pursuing a PhD
Jonathan Axtell, PhD – postdoctoral fellow, now at Dow
Selena Hernandez – undergraduate researcher, now at UIUC pursuing a PhD
Wei Cao, PhD – postdoctoral fellow, now at Northwestern University
Rachel Ehrlich – undergraduate researcher, now at UC San Diego pursuing a PhD
Jay Gietzelt – undergraduate researcher, now at Leiden University
Ryan McLaughlin – undergraduate researcher, now postbaccalaureate at NIH